Business Agility for Savvy Entrepreneurs

Thursday, March 15, 2018
5:30 – 8:00 pm
ADP Offices, One Penn Plaza, 23rd floor
New York, NY 

FREE WORKSHOP
Whether you are launching a new product or service; sourcing new vendors; or trying to figure out how to differentiate your business from a new competitor, you can definitely benefit from adopting agile business practices to keep ahead of the game.
Register today to learn how to quickly react to a changing marketplace and deliver new, improved products and services to your customers. Join an expert business leader to  explore this important practice. 
Your session leader: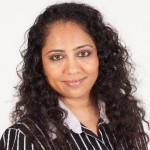 Anna Thomas, PMP
Vice President, Outreach
Project Management Institute (PMI) – NYC Chapter
Anna is a Vice President at Brown Brothers Harriman. On behalf of PMI, Ana works with non-profits and government agencies to promote the benefits of Project Management in their operations and processes. She is a dynamic technology leader with over 20 years of global experience in managing large and small teams. Anna is skilled in grasping the big picture, conceptualizing, developing and implementing solutions and partnering closely with business owners and executives. She performs in a fast-paced environment and proposes a realistic project schedule by identifying critical paths, risks and challenges.

This workshop is part of the …     
SKINNY PROJECT MANAGEMENT FOR ENTREPRENEURS™ SERIES

​
The basic principles of project management applies to a myriad of business operations. Let certified project management professionals from the NYC Chapter of the Project Management Institute show you how to put a simplified version of this discipline to work in your business.