Leadership Resolutions for Women Entrepreneurs

Tuesday, October 23, 2018 
5:00 pm – 7:30 pm
Women's Venture Fund                                         


154 Christopher Street, Suite 3C
New York, NY    
This workshop is co-sponsored by Women's Venture Fund and the Project Management Institute-NYC Chapter
What you will learn:
Agile leadership

: How to adapt to change quickly, purposefully and productively.

Cultivating your emotional intelligence

: How to connect and forge strong relationships with team members, stakeholders and your community at large.

Learning to pivot:

 Nurturing your creativity and innovation; and capitalizing on mistakes.

Surrounding yourself with experts:

 Effective team building and getting the most out of networking.
Your Expert Session Leader: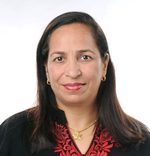 Anita 
Dhir
  Founder, President/CEO, 
Medhira
 Enterprises; and PMP.
As a system thinker and collaborator, Anita Dhir emphasizes the importance of gaining knowledge and building      relationships to achieve business success. She has 20+ years of experience with strategic quality and project        management initiatives. As Medhira's lead consultant and learning solutions provider, Anita focuses on providing    PM and operational best practices-related solutions. Anita has conducted 500+ workshops worldwide and shared her expertise with over 5,000 students. 
She is the author of several CAPM®/PMP® Exam Prep Kits.

Anita is also an NYU Adjunct Assistant Professor; and holds degrees in Computer Engineering and Physics. She has served on various  Project Management Institute Chapter Boards in her capacity as a certified project management professional. 
REGISTER TODAY!